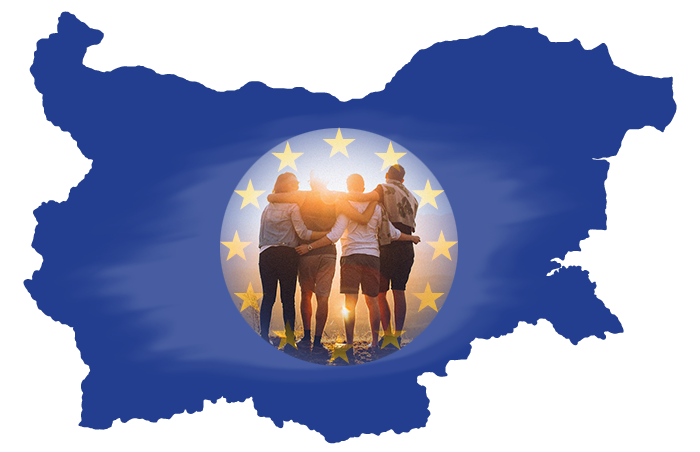 WINTER SEMESTER
Nomination deadline: 15 May
Application deadline: 1 June
SUMMER SEMESTER
Nomination deadline: 15 November
Application deadline: 1 December
---
Erasmus+ exchange students are accepted on the basis of an Inter-institutional Agreement (IIA) between Technical University of Gabrovo (TUG) and the partner university. A student can participate in an Erasmus+ programme only if her/his university has signed such an IIA with TUG.
Students can apply for Erasmus+ studies/traineeships if nominated by their home university, which sends a Nomination Letter to the International Office of TUG. Therefore, first of all, please contact an Erasmus+ coordinator or the International office at your home university.
NOMINATION DEADLINES:
15 May for Winter term;
15 November for Summer term.
Before the mobility
Nominated students have to apply by sending by e-mail the following requested documents:
Student Application Form;
Learning agreement;
Transcript of records;
Copy of legal ID card/passport;
Student Accommodation Form.
Please, fill in and sign Application Form and Accommodation Form. The Student Application Form must be signed and stamped by the International Office of the home university;
Please complete your Learning Agreement by advising with your Erasmus+ Departmental Coordinators at your home university in order to find out which course units would be relevant to your own degree programme and will be academically recognized after your study period abroad. During the preparation of your Learning Agreement, your coordinator can contact the Faculty Erasmus+ Coordinator of your proposed field of study at TUG. Please complete all requested forms by using computer. Application forms and Learning agreements without the proper signatures and stamps will not be accepted. You may download the forms and choose course units from the links provided below:
You must not forget to send the Transcript of Records (translated into English) from your home institution which gives information on the subjects you have attended at your university before the start of your Erasmus+ student mobility.
All requested documents must be send scanned via e-mail to n_pangelova@tugab.bg (Erasmus+ administrative contact) by the application deadline.
APPLICATION DEADLINES:
1st June for Winter term;
1st December for Summer term.
4. If the proposed Learning agreement is not acceptable or duly completed, you will be shortly informed and you will be able to send new Learning agreement. During the application procedure you may get advice and guidance from International offices and Erasmus+ coordinators of your proposed field of study at both home and hosting university;
5. If the proposed Learning agreement is approved by TUG, a scanned copy version of Letter of Acceptance will be send both to the student and the contact person at the sending university. Please inform us beforehand if you need the original Letter of acceptance and provide us with a delivery address;
6. Visa Students coming from EU countries do not need visa. Other international students can get information about visa application procedure at the Bulgarian embassies or consulates in their home countries or they can consult the website of the Ministry of Foreign Affairs of the Republic of Bulgaria. The visa cannot be obtained within Bulgaria after your arrival;
7. Health insurance Students from EU/EEA countries are required to have health insurance coverage from their home country. The European Health Insurance Card (EHIC) certifies that you are entitled to necessary medical treatment during temporary stays in other EEA countries, Switzerland and Republic of Macedonia. You can receive medical treatment from a doctor or an outpatient care center, which has concluded a contract with the National Health Insurance Fund. If you decide to use private health insurance you have to check with your insurance office whether your coverage applies to Bulgaria. You have to bring the European Health Insurance Card or documentation of private health insurance when you enter Bulgaria. Students from non-EU/EEA countries are required to have a health insurance or insurance covering the costs of medical treatment and hospital stay during their stay in Bulgaria;
8. Please inform our International Office of your arrival date as soon as possible.
9. Accommodation. Incoming students may use the opportunity offered by TUG to be accommodated in a single or shared (double or triple) room in Dormitory Block 3 at address 70, Studentska Str. (http://sso-gb.com/student%20hotel.html) The rooms at dormitory are not equipped with cooking appliances and kitchen area. There is a student canteen where you may have lunch and dinner.
For all queries regarding offered accommodation you may contact n_pangelova@tugab.bg (Erasmus+ administrative contact)
For another options for accommodation during your stay at Gabrovo you may visit the following websites for flat renting:
https://svobodni-kvartiri.com/kvartiri-v-gabrovo-grad731549.html
https://svobodni-kvartiri.com/kvartiri-za-studenti.html
https://www.indomio.bg/en/to-rent/flats/gabrovo-gabrovo
During the mobility
Upon your arrival, please contact our International Office as soon as possible for your administrative and registration procedures. Please bring with you:
International passport/ID card;
A passport sized photo;
Your Learning Agreement on paper with original signatures and stamp of your home university.
Contact your academic mentor at Technical University of Gabrovo so that he/she will know you have arrived and can help you with your study programme and related matters. Our International Office will direct you to your academic mentor upon your arrival;
If a need arises to change the original Learning Agreement (extension of mobility period, changes of educational components or changes of the responsible person) Learning Agreement changes document should be duly agreed by all parties (student, home university and TUG).
Any party can request changes to the study programme within five weeks after the start of each semester. These changes should be agreed by all parties as soon as it possible, within two-weeks following the request.
In case of changes due to an extension of the duration period of the mobility, a request can be made by the student at the latest one month before the foreseen end date.
After the mobility
After the mobility a Confirmation of stay indicating student's actual study/traineeships will be provided;
Also a Transcript of Records (TR) including student's academic outcomes will be issued.
Confirmation of stay and TR will be send to the student and home university via e-mail and regular post or any other means accessible to them.
At Technical University of Gabrovo the following scale is used for all types of evaluations/examinations.
---
GRADING SCHEME AND GRADE DISTRIBUTION GUIDANCE

GRADE DISTRIBUTION GUIDANCE

NATIONAL GRADE

ECTS GRADE

---

5.75 – 6.00

---

---

5.00 – 5.70

---

---

4.05 – 4.95

---

---

3.30 – 4.00

---

---

3.00 – 3.25

---

-

A (10%)

95% – 100%

Excellent

5.50–6.00

B (25%)

80% – 94%

Very good

4.50–5.49

C (30%)

61% – 79%

Good

3.50–4.49

D (25%)

46% – 60%

Fair

3.00–3.49

E (10%)

40% – 45%

Fall

2.00

FX, F

0% – 40%
---
Description of the grades in the "standard" grading system at BG GABROVO01

6= excellent

= an excellent achievement

5= very good

= an achievement considerably above average requirements

4= good

= an achievement fulfilling the average requirements

3= fair

= an achievement that still satisfies the requirements despite deficiencies

2 = failed

= an achievement that fails to fulfill the requirements because of considerable deficiencies
Tips for students completing Erasmus+ Learning Agreement
CONTACTS AND ADDRESSES
---
Address
Technical University of Gabrovo
4, Hadji Dimitar Str.
5300 Gabrovo
Bulgaria
---
Assoc. Prof. Lilyana Ivanova Rusanova PhD
Erasmus + Institutional coordinator
Vice rector in charge of International Cooperation and public relations

room: 3206
Telephone:
+359 66 827 200
e-mail: lilyana.rusanova@gmail.com
---



Nadezhda Ivanova Pangelova
Erasmus + Contact person

room: 3209
Telephone:
+359 66 827 559
e-mail: n_pangelova@tugab.bg
---



Erasmus+ Faculty Coordinators:


Assoc. Prof. Stanimir Yordanov Yordanov, Ph.D.
Vice Dean for research and human resources
Faculty of electrical engineering and electronics

room: 3313
Telephone:
+359 66 827 571
+359 66 827 396
e-mail: sjjordanov@gmail.com
---



Prof. Galya Velikova Duncheva D.Sc.
Vice Dean for research and human resources
Faculty of Mechanical and Precision Engineering

room: 1129
Telephone:
+359 66 827 312
+359 66 827 222
e-mail: duncheva@tugab.bg
---



Assoc. Prof. Svetla Boyanova Panayotova, Ph.D.
Vice Dean for research and human resources
Faculty of Economics

room: 1227 / 3118
Thelephone:
+359 66 827 374
+359 66 827 402
e-mail: svetla7561@abv.bg
---