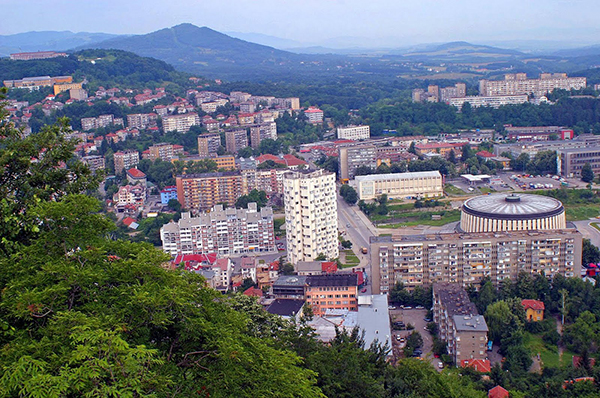 The town of Gabrovo is situated at the northern foot of the central part of the Balkan mountains, on the Yantra river, in the immediate proximity of the geographical centre of Bulgaria, approximately 220 km from the capital Sofia and 300 km from the town of Varna. It is an attractive tourist centre, famous for its mountain clear air, historical and ethnographical sights and cultural monuments. Gabrovo and the area around it is considered one of the most ecological regions in Bulgaria. It is also popular as the Capital of Humour and Satire.
Gabrovo originated during the 14th century. According to a legend, the settlement was established by Racho Kovacha (Racho the Blacksmith) However, archeological remains in the city centre proved that the settlement existed as early as the 12th century.
During the National Revival period Gabrovo was an important centre of crafts and trade. It had connections all over Europe and the Middle East. Its inhabitants embraced the advanced ideas of the period and the town became the cradle of Bulgarian education and culture. In 1835 the first Bulgarian non-clerical high school was opened in Gabrovo by Vassil Aprilov, who donated the money for the building.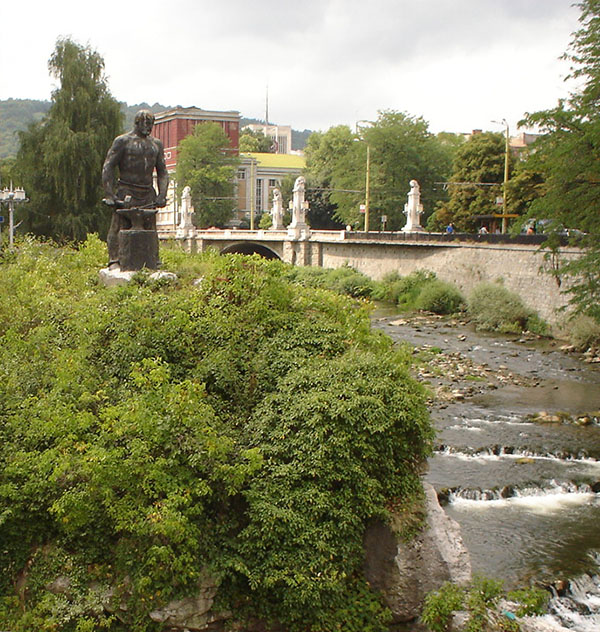 After the Liberation of Bulgaria in 1878 the textile, leather and machine-building industries were fast-growing in Gabrovo. Education was further developed too. The famous Aprilov School became well-established and one of the first technical schools in Bulgaria was opened. It was named after the Gabrovo patriot Dr. Nikola Vassiliadi, who donated the money for the building.
Gabrovo cherishes the tradition to be educational, cultural and spiritual centre of the region. It is famous for the Festival of Humour and Satire, held every year in May and opened by a glamorous carnival along the central streets of the town. A major cultural event is the Balkan Youth Festival, held every year in August. It is a forum that attracts youth folklore, musical and performing groups from all countries of the Balkan region.
The main means of transport available in town are bus and trolleybus services. Taxis are also a widely available and convenient means of transport. All the buildings of the University, as well as the students' hostels, are within walking distance.
Gabrovo has a theatre hall, a couple of cinema halls, as well as concert halls housed in the House of Culture. A lot of theatrical, musical and folklore professional groups, puppet show, pantomime theatre, Gabrovo Chamber Orchestra, «Gabrovo» - Swing Dixy Band and a lot of others contribute to the cultural life in Gabrovo. There are also a number of discos, dance clubs and night bars frequented by students.